My mother is an architect. Sometimes I slept under her drafting table while she was in school and working full time. She guided me to look up and take in the beautiful lines and shapes buildings make against the sky or each other.
Buildings that rise and fall as we go about our day soothe and terrifies me. How ferociously dizzying it is to stop and tip your head back at the foot of a building that has no right to stand up that tall. It's a lesson in humility. Or a call to build a few floors higher.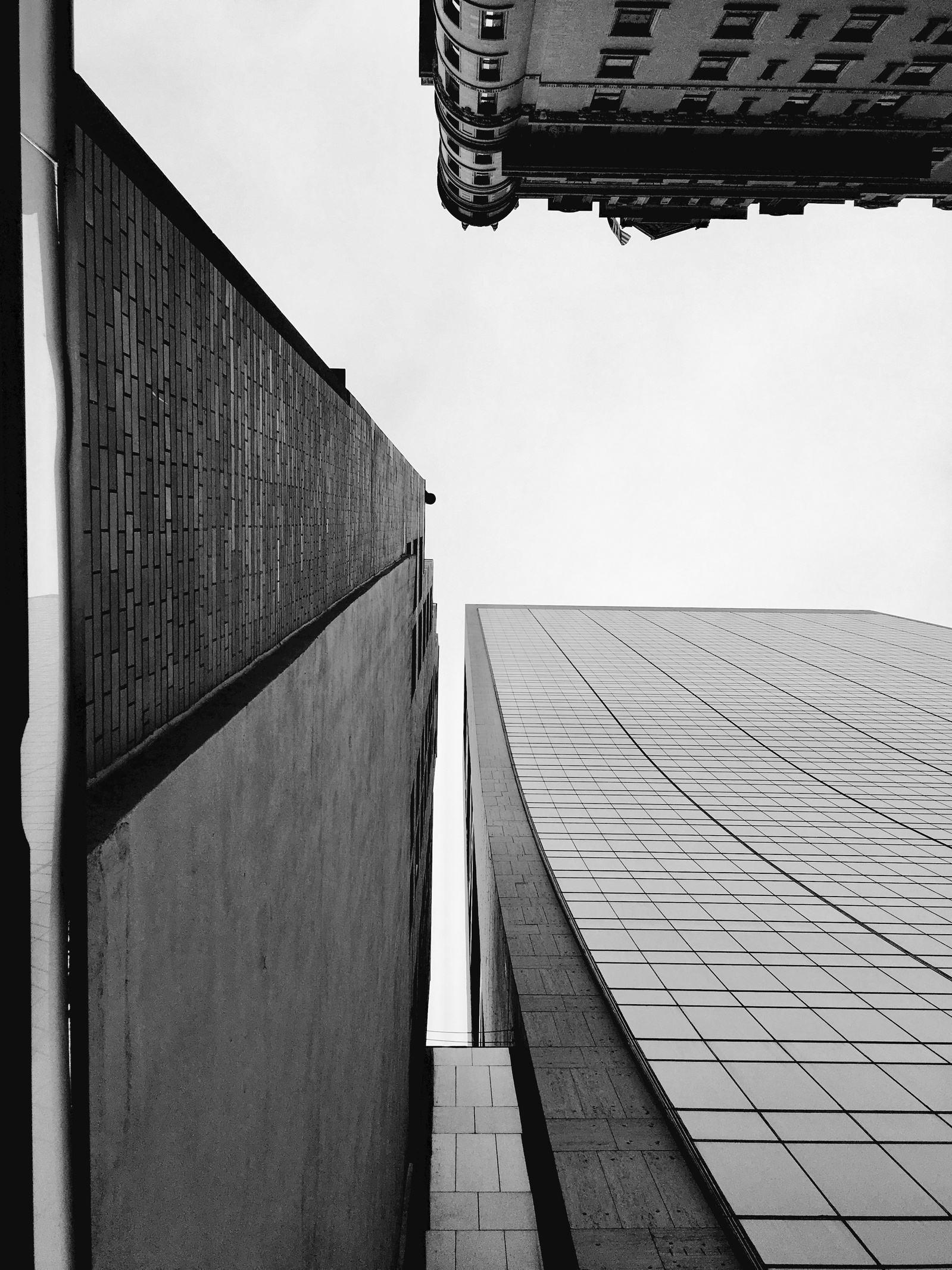 The impulse to ask the closest stranger within arms reach "Do you see that?" happens far too often. I like the idea of me and the stranger taking a photo of the same object and sharing it with each other. I want to know what she saw that I didn't. No two people see the same thing. The shade of a color, the grace of a lover's face, the crudeness in a church.